We've been making shoes, a lot of shoes.
If you are wearing a Maine handsewn moccasins its likely that it, or one just like it has been sewn at our benches.
We've decided that it's time to put in our "two stitches" and throw our moccasin into the ring.

At Bare Bones Handsewn we are focused on quality shoemaking, we are humble, yet proud of our trade and want to show you what Maine shoemaking can be. Together our team has over 400 years of shoemaking experience. We are Mainers, we were born here, and it is where we are lucky enough to raise our children. We learned our traditional craft from our families who passed down these treasured skills through the generations. Our team consists of 10-15 craftspeople, and your purchase goes directly to supporting each one of those families.

Come wear Bare Bones Handsewn, we're BBH - Bringing Back Handsewn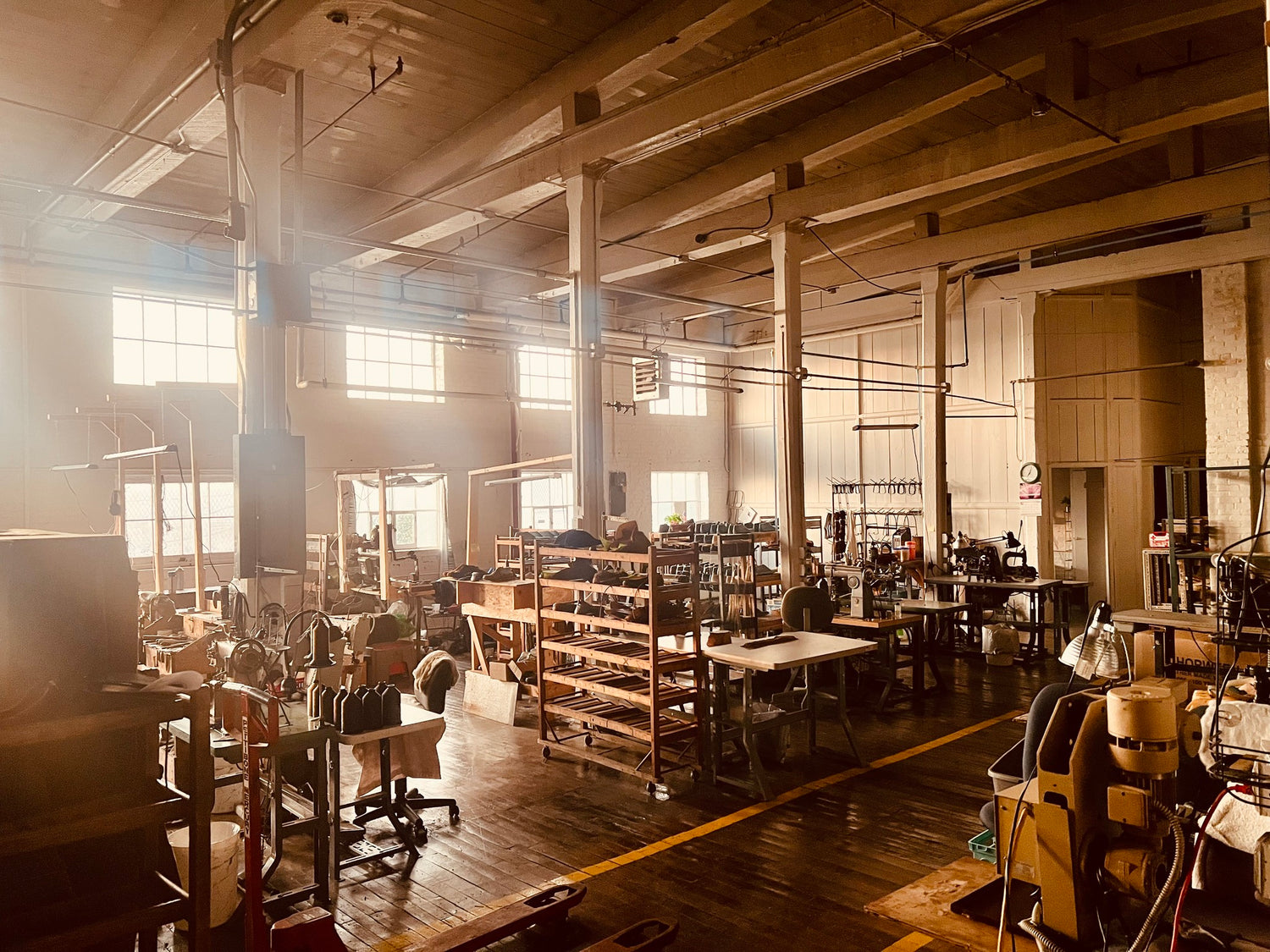 Good Ol' Fashion Shoemaking
Once the shoemaking capital of the world, Bare Bones Handsewn has made Lewiston, Maine their headquarters. Using traditional skills, in traditional settings, our moccasins are made masterfully by some the most experienced and talented hands in the business.
See the difference
About Our Shoes...
We make our shoes by hand, utilizing traditional skills. Our current styles all feature a traditional handsewn moccasin construction, completely surrounding your foot in leather. We sole our shoes with rubber outsoles, or leather handsewn soles. This means our moccasins are resoleable allowing for years of wear of your favorite pair.
Made in the USA
You can trust that 100% of the product delivered by Bare Bones Handsewn is made entirely in our home state of Maine.
We aggressively seek out the best quality materials that we can get, as close to home as we can get them. We strive to source all materials domestically within the United States. We are proud to make it our business to support other US based manufacturers and are proud to do our part to build a strong community of makers here at home.
Meet our Partners